Sakitsu Church (Sakitsu Village)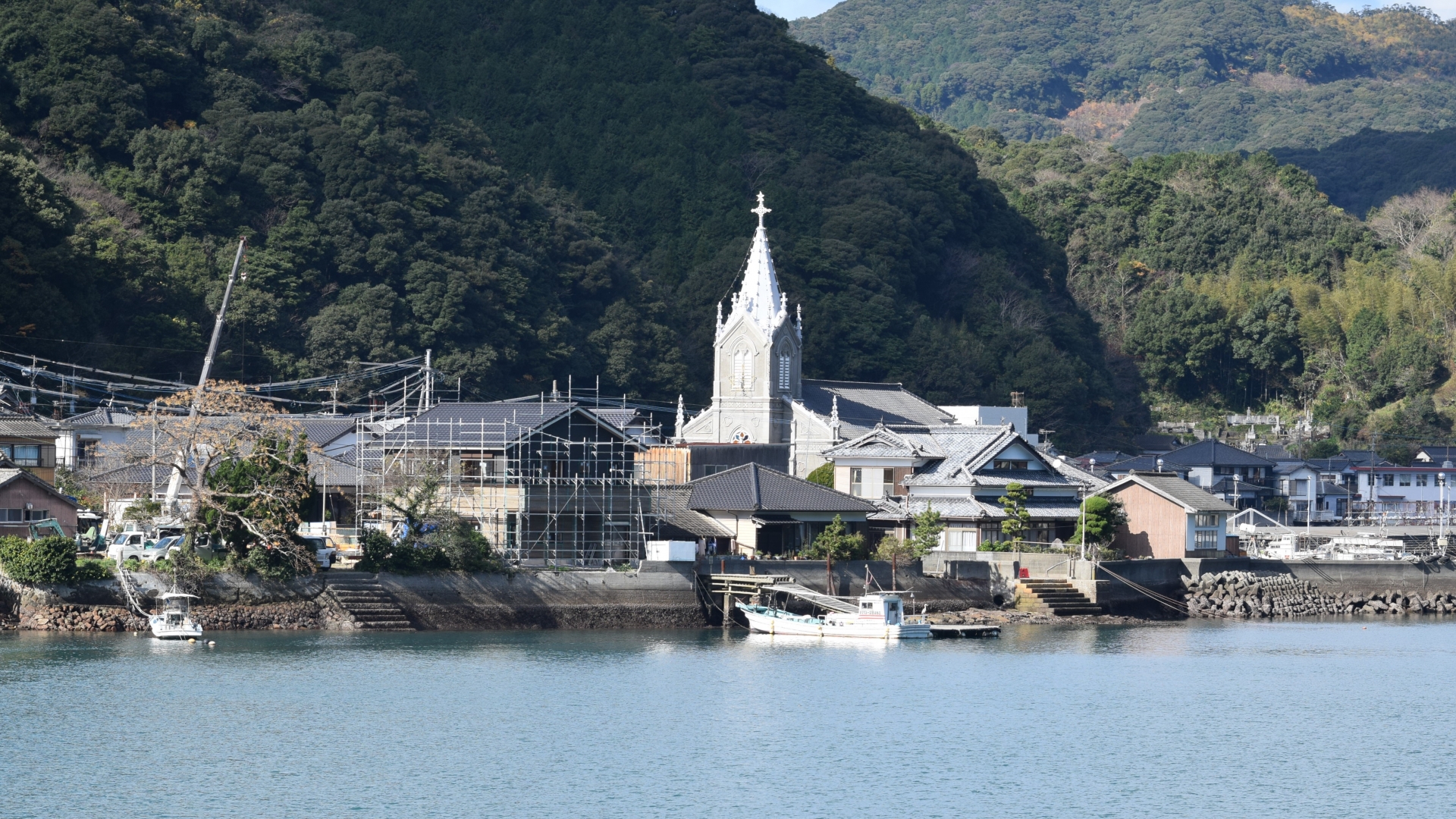 Sakitsu Church is one of the components of the World Heritage Site "Hidden Christian Sites in the Nagasaki Region".
It has a cultural background where the faith has been preserved for 240 years as "Christian in hiding" despite severe oppression after the ban on the practice of Christianity.
Also known as "the church of the sea," it has a stately Gothic exterior, brilliant stained glass windows, and an interior paved with tatami mats, which is extremely rare in Japan.
The only one of its kind in the world, Sakitsu's "Red Seal of the Three Religions" is a red seal book with red seals of the three denominations of Christianity, Shintoism, and Buddhism. Visitors can experience the history of the Sakitsu community, which has a mixed culture of interfaith connection and prayer.
*Image is for illustration purposes.
※Image is for illustration purposes.
Official website
Operating Hours

9:00~17:00
Notes

Visitors are not allowed to enter the church when church events are being held.
The church is a place of prayer. Please worship quietly.
Photography is not allowed on the church grounds.
Reservation is required to visit the church.
For inquiries, please contact the Sakitsu Village Guidance Center (0969-78-6000).